Mark Pharis Vase Series
A Ceramics Show and a Photo Book
You might have noticed that Studio Forbes has been dormant for a while. My new venture PUBLIC, launched a year ago and has since kept me more than a little busy. (Hopefully you have been receiving our weekly newsletters). 
A perfect excuse to resurrect the website and newsletter has recently arisen: I was invited to be a guest curator for a ceramics show at the Frank Lloyd Gallery.  The show — Rob Forbes Selects — opens on July 16th and will be up through August 20th. I'll be there for the opening, of course, and would love to see you if you're able to attend. The Frank Lloyd Gallery is an internationally acclaimed gallery and most definitely worth knowing about even if you cannot make the opening or this particular show.
Ten Artists, Four Countries
Curating this show has been a great opportunity for me to connect some dots between periods of both my professional and personal life, stretching back to the 1970's when I was a potter. I rounded up work from ten contemporary ceramicists, many of whom I worked with here and abroad. They include Mark Pharis, Robert Brady, Wayne Branum, Goro Suzuki, Svend Bayer, Chris Gustin, Sandy Simon, Bruce Cochran, Jan Mckeachie-Johnston and me. Ceramics from Japan, Great Britain, Canada, and the US will be represented.
"See for Yourself" - A Studio Forbes Publication
This whole process got me thinking, and I put together a small, 6" x 6", book that combines images of works in the show with some of my own photography. It's organized around a 20 aesthetic concepts inherent in ceramics processes – like Form, Utility, Repetition, Humility, Color, Pattern, and Texture. These are musings, heavily influenced by my reading of George Nelson's How to See, a classic design book that we republished at Design Within Reach.
I've extracted the 'chapter' called Texture, and am including it below. A jar from Svend Bayer, a potter I worked with at the Michael Cardew studio in Cornwall, is the jumping-off point for the chapter and concept:
Example Chapter: Texture
"Potters experiment with texture as much as with the shape or line or function of a piece. Your hands are often in direct contact with materials that range from coarse gritty clays to silky porcelains to abrasive kiln bricks. Clay dries, shrinks, and cracks. Your arms get submerged in buckets of creamy glazes and slips. It's like working in the garden or playing in the sandbox. Soft, unctuous material is converted into one of the hardest and most durable substances known to man. And the finished, fired surfaces range from coarse matt to brilliant glassy textures, many of which need to be handled to be appreciated. Both the process and product are about touch and feel."
Svend Bayer Wood-fired vase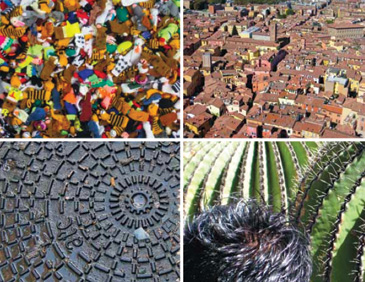 Clockwise from top: Zurich, Bologna, Prague, Oaxaca
This little book will be off the press next week— just in time for the show – in a limited edition that we are self–publishing. If you would like to purchase one, please drop a note here. We are selling them at our cost: $15.
Best,


Rob